Beacon Rock 50k/25k is really more than just a race, it's a weekend long celebration of the beginning of summer and being out in the mountains with friends!
From Friday afternoon(

June 6th

) to

Monday

morning(

June 9th

) we have reserved the large grassy group campground at Beacon Rock State Park. The group site is a great place, it's basically a large grass field surrounded by forest and totally separate from the rest of the park. There is running water and
electricity
and a few covered picnic shelters and a few toilets(but it's not fancy and it's not set up for RVs). There is plenty of room to park in the lower half of the field(folks can sleep here in small RVs and vans and such) and the upper half of the field is for tent camping, the race start./finish, and where the band will play and such. The group site is the hub for all the many weekend long activities so even if you're staying in a hotel or live close by you'll wanna come hang out and meet up with folks at the group site.


The activities get started Friday evening with a Hash Run(exact location and time still TBD). For those of you unfamiliar with the unique and fun past time of Hashing let me begin to explain by telling you their motto: Drinkers with a Running Problem. This a worldwide "sport" that has been happening for almost 100 years and at it's most basic level is about having a good time while drinking beer with a tiny little bit of running(walking is usually tolerated too) and group navigation involved to make things interesting. There is also signing, code words, friendly teasing, nicknames, childish humor, sometimes nudity, and always lots of beer! It's not for kids and it's not for all adults either, it can be crude and a sense of humor is pretty much required. But for folks who can embrace the craziness it's a blast! More details about hashing at http://en.wikipedia.org/wiki/Hash_House_Harriers
Saturday
morning is a good time to go for a hike, or for a run, or mountain bike, or play on the river(sea kayak, wind sports, etc) or rock climb, all of which can be done right at State Park. (I might even organize a 1 mile time trial unofficial race to top of Beacon Rock itself with 600ft of gain. We'll see...)
Saturday
afternoon I'll lead everyone that wants to go on a short hike to the amazing and secret swimming spot(we have to drive to the start of the hike).
Saturday
evening we'll do a potluck style dinner, we'll have a couple of grills so bring something to grill and buns and we'll bring condiments and side dishes.
Sunday
is race day. Everything kicks off with a short trail race for the kids. The 50k is two loops of the 25k course which goes up and down Hamilton and Hardy Mountains in Beacon Rock State Park. The loop starts and finishes right at the group site so you don't have to drive anywhere if you're camping there. When the weather is clear there are great views of Mt Hood, Mt Adams and of the Columbia River Gorge. The trails are super fun to run with a great mix of steep parts and twisty-turny downhills and some sections that you can really open up your stride and cruise. The forest is beautiful, the wildflowers will be blooming and the ridge tops are amazing. It's a tough(the 25k has 3700ft of gain and 7400 for the 50k) and rewarding course but not quite as hard as Orcas Island, Yakima Skyline or Angels Staircase.
Photo by Glenn Tahiyama
Also during the race
Glenn Tachiyama
will be out taking awesome photos, check out
his great photos from last year
. Ultrarunners and film makers extraordinaire Matt Cecill and Dave Melanson of
Project Talaria
will again be out to film the official race video(see their latest
Rainshadow Running
Race Video below). And Trey Bailey and his crew at
Uphill Running Live
will be on the course and at the finishline live tweeting all the happenings!
Deception Pass 25/50k - 2013
After the race we'll have our normal totally awesome post race party with live music from
The Pine Hearts
, yummy pizza from Pizza Jim and Friends, and of course lots of beer from a local brewery and lots of other food and drinks. We'll also have our high quality race shirts from
Patagonia
with the beautiful design by
Hannah Viano
which is also on the free stickers that everyone gets and the winners of the races get super nice framed prints of the artwork and
Seven Hill Running Shop
will again be giving away lots of random prizes!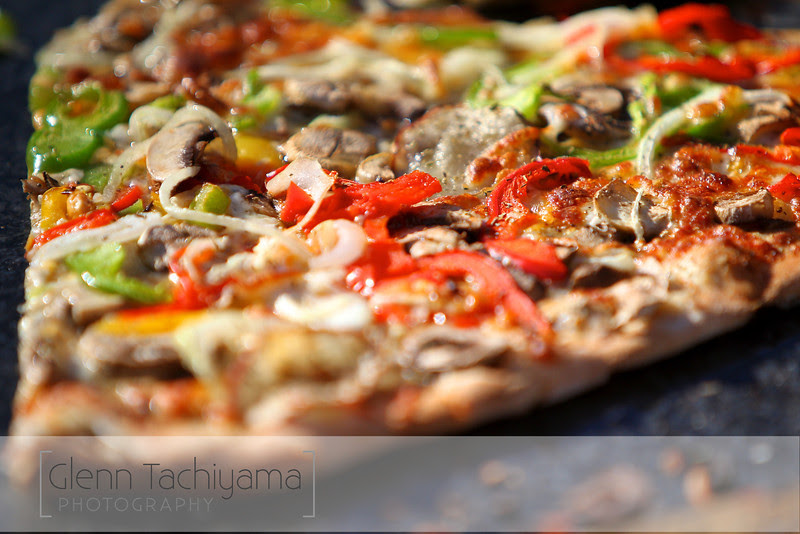 Ok you're ready to register now, right?! Click here to signup